ENABLE YOUR BUSINESS WITH ENGAGING MOBILE INTERFACES
We are Mobile Specialists blending latest technologies with requirements
Enabling Businesses with Mobile Transformation
Leverage the might of Digital Transformation to catapult your business to greater heights
Mobile-First
Today's enterprises have to think Mobile-First-Strategy to grow exponentially. Think Mobile-First, always!
Social
Leverage social tools to reach out, collaborate and effectively communicate. Grow your app exponentially.
IoT
Benefit from an inter-connected world in IoT era, provide smarter user applications using inter-connected devices.
Scalable Cloud
Ensure your applications are scalable, robust and secure via Tier-4 Cloud. Have cloud works when you don't!
Analytics
Take use of Analytics to get the customer insight and improve decision making. Better Analytics, better decisions!
Mobile Commerce
Enable e-commerce on the go, and scale new revenue targets. Integrate features that assist you online/offline.
LESS DOWNLOADS? IT'S NOT CREATING BUZZ...
Unless you take over the target market by storm, competition may get you. A Mobile Product Strategy needs market penetration strategy as well as monetization strategy. For the app to succeed, we need a killer UI/UX design, and best-in-class user experience. Mixing up the product idea with feature innovation & most importantly utilizing the social tools and APIs are all that are required to make the app an wild-fire. We will get you there! Take in use the power of social tools, utilize IoT technologies and enable mobile commerce and utility tools in your mobile product to reach out maximum users. Talk to us today…
ADD SMART MOBILE APPS FOR YOUR BUSINESS
Enterprise business critical functions, be it your customer processes OR operational processes, mobility gives a tremendous edge for efficiency & effectiveness. Imagine your customers are engaged on the go, orders are handled the minute they are placed… Or your marketing team updating status and following up on actions on the go with google location maps… Things change with mobility. Talk to us, we will analyze your business processes to suggest what is required!
HAVE A GREAT PRODUCT IDEA? DO A PoC...
You are wondering with your bright product idea? It's time to bring up an MVP that tells you how it will look-like and we will assist you in revenue model and monetization ways. There are popular business models and we have worked on all of them like Social, On-demand, shopping, discovery, chat and booking. No need to spend time in technology. We've been developing mobile first products on these business models and you can utilize our experience in building the next killer-app! Share your idea, we sign NDAs to safeguard your IPR. Kick start today!
GET A 5K USD FREE TRIAL PERIOD
Surprised? It's true, if you believe your product idea will make millions OR your business truely can benefit from mobility, we wish to be part of the journey. We will engage a dedicated UI/UX specialist, an iOS expert, and Android programmer and a QA specialist on a full month free trial period. This will definitely bring up a MVP (Minimum Viable Product) which you can use and feel. All this worth 5K USD which we are offering as free trial period. There is nothing left for you to wonder about, engage us today!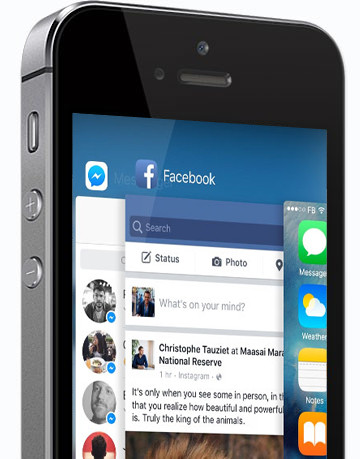 Diverse Domains, Deep Functional Espertise
Functional & Technology Consultants across platforms to bring the best!
RETAIL
Retail businesses cant survive without Mobility, IoT, Data Analytics. Are You Ready? We will help with required technology stack.
HEALTHCARE
Today healthcare platforms need integration of patients with service delivery. We enable technologies for healthcare platform.
INSURANCE & MEDICAL TPAs
Insurance specially Medical TPA processes are complex business functions. Enable mobility & ease-of-use.
ON-DEMAND
On-demand Cab/Transport, Food Delivery Apps, Luandy Apps…We have appscripts to expedite deploying faster.
SOCIAL & MESSAGING
Thinking of a social app like FB/WhatsApp/Instagram/Tinder, get them rolled out faster. We are good at social.
e-COMMERCE
Enable e-Commerce to sell exponentially like a Wish/Grubhub/OpenTable/Fancy! Sky is the limit with e-Commerce.
Mobile Development Skills
SELECTED APP CASE STUDIES
Glimses of variety of Mobile Apps we have delivered, each one with rich-features and utility tools.
Take Me

Tickerr

The Spesh

Optimal Health

May I Find

Kool Feedback

KK Classified

Anzelic
Would you like to learn more?
If you want to know more about our mobility domain competencies or want to enquire about mobile apps development, just reach out to us with below-