DotNetNuke Development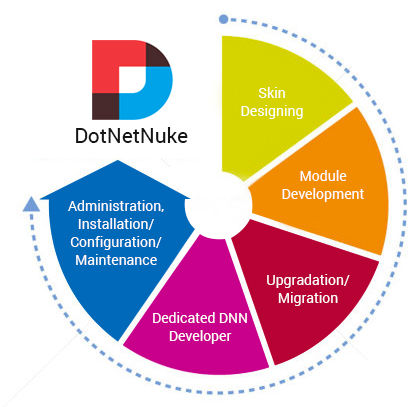 Excellence Consultancy provides cost-effective and customizable DNN Web Programming Services in order to render a range of DNN Web Development Services for both new and existing websites running on DNN / IIS / MSSQL combination which is becoming the choice of IT and non-IT industry leaders for dynamic websites.

Excellence Consultancy leads the world market as a quality DNN Outsourcing Company in India through the development of DNN based websites and fast driven applications. Excellence Consultancy provides timely, efficient and affordableDNN Programming Services. We have gained experience through a variety of DNN Projects done for customers based in UAE and USA.

SERVICES OFFERING:


DNN module development
DNN skin designing
DNN custom web application development
Business logic and data integration
Business process integration
Third party module integration
DNN portal development
DNN maintenance services
DNN installation services
DNN migration services
DNN customization services
DNN application support
DNN SharePoint connector
DNN testing services


OUR SKILLS MATRIX:

Excellence Consultancy strives to focus on the customer and deliver solutions designed around their needs as we possess quality DNN Programmers &DNN Experts. We have dedicated DNN software development team with extensive experience in Windows, IIS, Microsoft .net framework 3.5, MSSQL, and DNN & AJAX with full functional knowledge base to meet the customer expectations with our Offshore Development Center services.we have gained expertise and proven track record are as below:


open source rich content management system and Design
Administration and Security Tools
Multi-language feature
Few important contents manageable by DNN are Text, Images, Documents, Links, Events, News, Banner ads, Threaded discussion forums, Email forms, Broadcast email, Site registration, RSS news feeds etc
Free of cost availability and no licensing fees
Modifications like graphic design and functionality
Built in features provides extraordinary functionality


OUR TOOLS AND TECHNIQUES:
There is a wide range of recommended development tools we are using for creating DNN extensions.


The DNN Platform.The DNN Platform has a number of features that allow any type of DNN extension to be defined, described, and packaged. In addition, the Module Source Editor provides basic source code editing functionality for modules. For more advanced module editing features you can use the DNN Module Creator, an open source module that can be easily accessed and installed from the extensions page of your DNN installation.
Web Matrix. Web Matrix is a standard Microsoft product that can be downloaded for free from the Microsoft Web Application Gallery. Web Matrix provides base-level editing capability intended for junior developers and power users. Web Matrix provides all the tools you need for building almost any type of DNN extension.
Visual Studio. Visual Studio is a commercial Microsoft product that provides advanced code editing and development tools. Visual Studio is a great fit for more advanced developers and is the best choice for building complex extensions.


Skills
Why Choose EC
Technology Excellence across platforms
Business ideas into commercial applications
Domain Intensive Value Proposition
Significant Cost Reduction with ODC model
Get 2-4 weeks Risk-Free Trial before kick-start
Pool of expertise in Agile Teams to choose
Flexible work hours based on need
Commitment to excellence, Reliable
Key Points
Competitive cost Proposition
Wider platform coverage
Business application & interface development
Highly trained resources
Commitment to Quality
Agile methodologies & practices
Deep domain & functional expertise
Happy international clients
Skill Set
Software programming and testing
Cross-platform development skills
Multiple OS, tools, technology skills
Web, mobile & business applications
Automated testing across industry verticals
Optimized, high-productivity porting
Effective communication
International Project Management skills
Reach Us